Earlier this year a team of 14 youth and adults from Grace and Five Points Baptist spent 10 days serving alongside members of the Bethel Baptist Church in La Romana, Dominican Republic. This is one of their reflections.
"Peace Amongst the Chaos" by Sue Oborn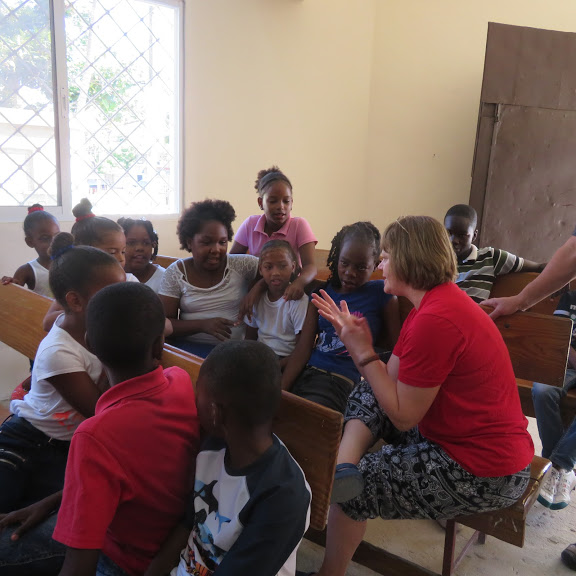 Going to another country is an adventure, but going with a group on a mission trip is another kind of adventure. One where you have no control over your circumstances, your food, your itinerary, or your hosts. We went to serve the church there and do as we were asked, run multiple kids programs, share in church, give out food and interact with people who spoke another language. The plans seemed to change, but we were flexible and adaptable. There is only one thing you have control over when everything is outside your control and that is your attitude and to face each and every opportunity with openness and peace knowing that God was with us and prepared the way for us.
One such instance was at the church in La Romana, DR. The church we were serving at is on a busy street, the windows are wide open, it's noisy from traffic and hot. On one of our first days I felt tired so I laid down on the wooden church pew and fell asleep. There were people around discussing what to do next or debriefing about what we had already done. But, like Jesus in the boat, I felt the need to rest so I did and in a not too comfortable public setting I fell asleep and awoke refreshed ready to go about the next part of the day. It is difficult to get "away" when you are in a group serving an even larger group, but God gave times of repose when needed in the midst of chaos.